| | |
| --- | --- |
| Posted on January 23, 2011 at 4:48 PM | |
This weekend Simon, Carsten and I drove 12 hours to get to Lærdal in Norway. This place has tons of big ice climbs and a guide for the area can be found HERE.
We climbed Bøafossen (WI4, 90m) on the day we arrived and Kjorlifossen (WI5+, 400m) the next day, which was a full day route for us as a team of three. We got absolutely soaked to the skin, but it was a fun day with a real alpine feel to it. This place is highly recommendable!

Bøafossen: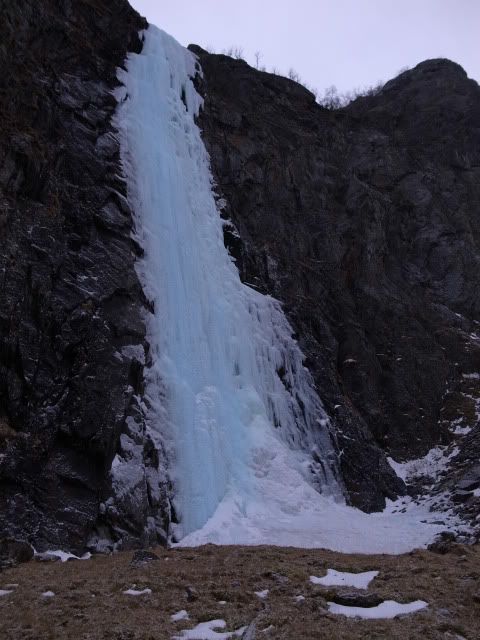 Kjorlifossen: