| | |
| --- | --- |
| Posted on February 22, 2010 at 3:27 PM | |
This weekend I first did "The Sorcerer" in the Ghost with Carlos and Rafal, which was a fun and remote ice climb.
The next day I climbed "Sea of Vapors" with Erik Schnack. This route is a classic test piece of the Canadian Rockies. It was pretty thin on the first pitch, meaning that you could see the rock under the ice, and the second pitch was spicy too. The upper pitches were pretty easy but very long and straight which meant you had the full weight of the rope on your harness. "Sea of Vapors" was in WI6 conditions when we did it and it is by far the best ice route I've ever done!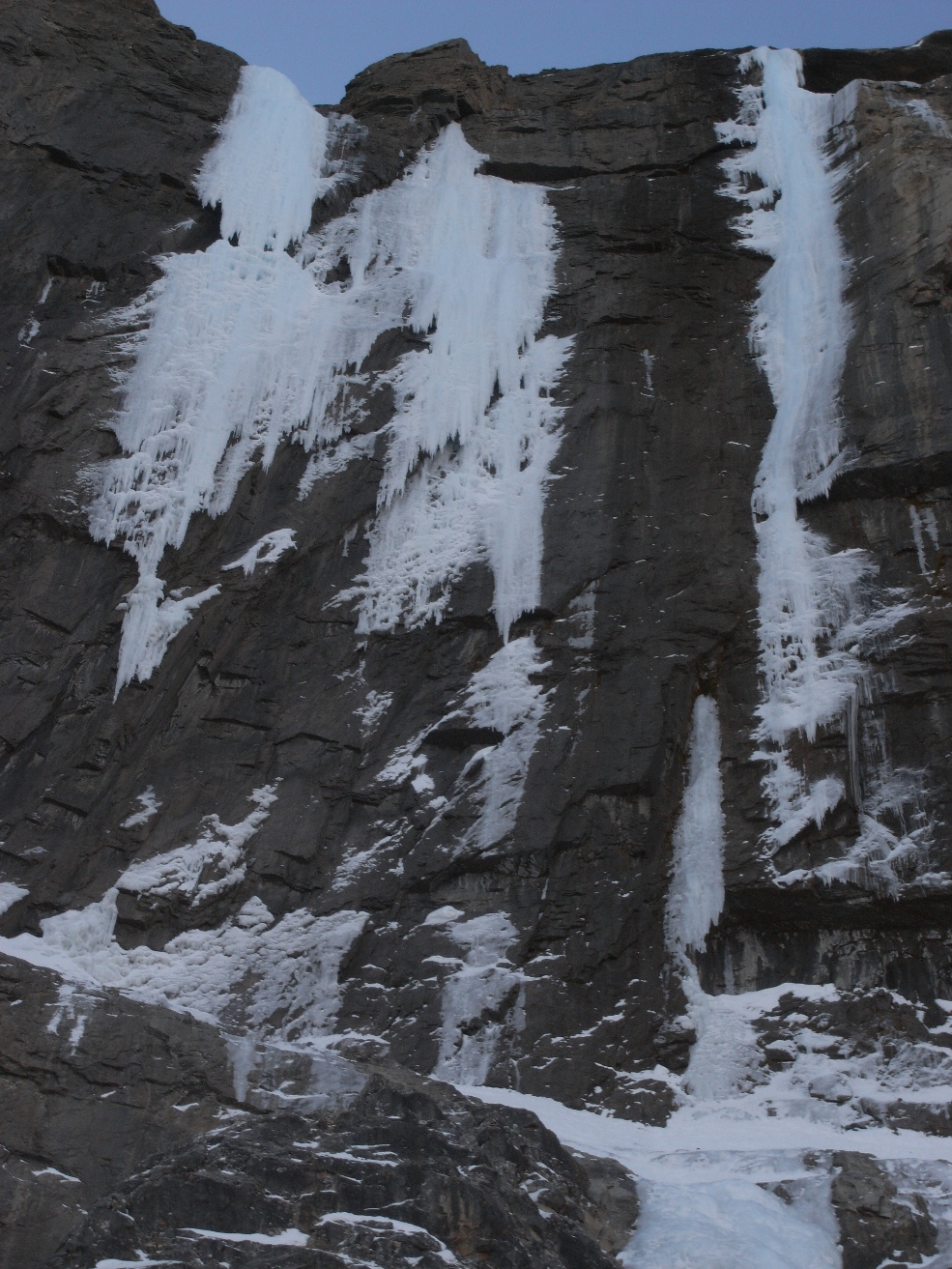 Trophy Wall with Sea of Vapors on the right and Replicant and Terminator on the left.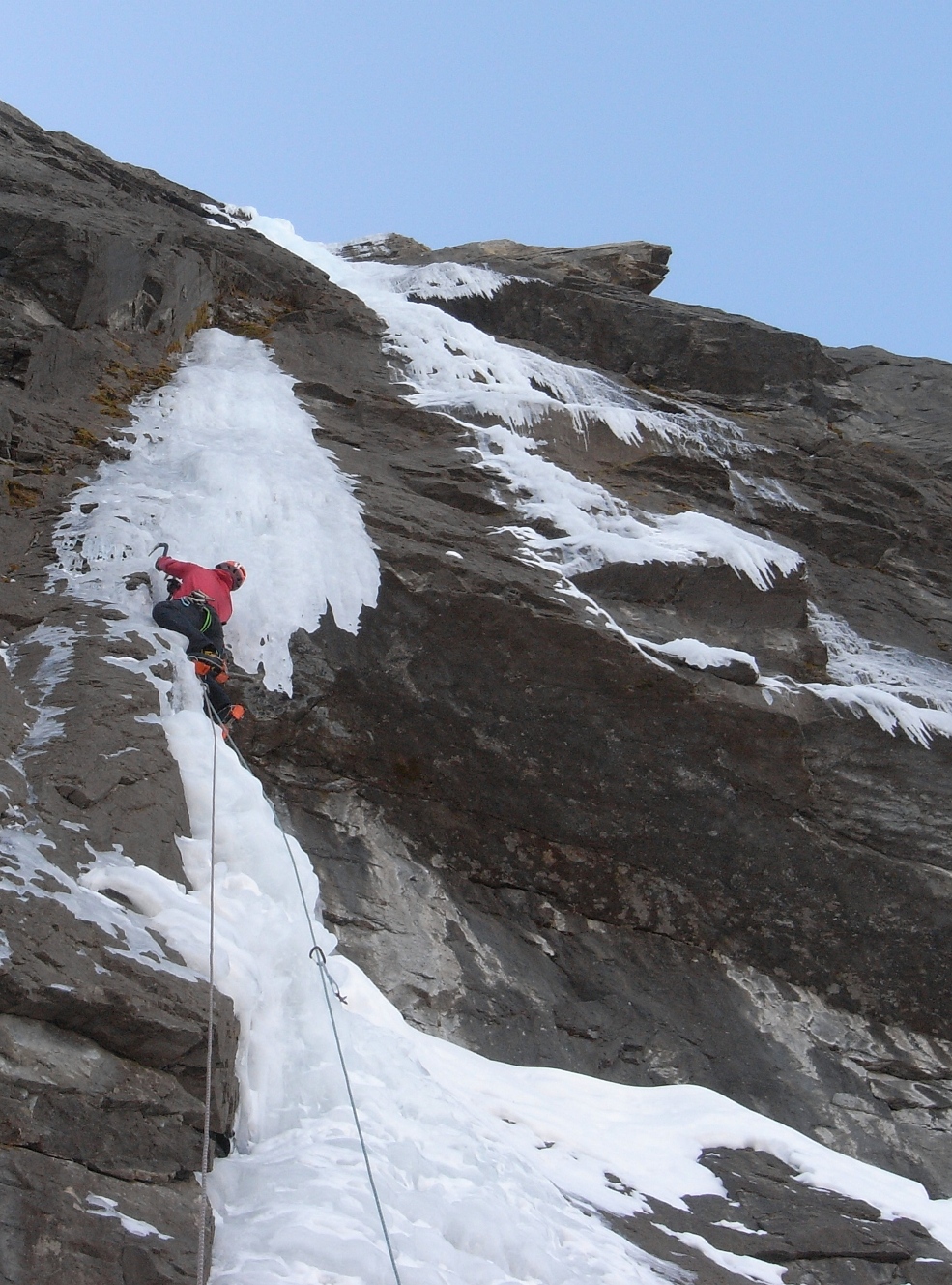 Me on the first pitch of Sea of Vapors.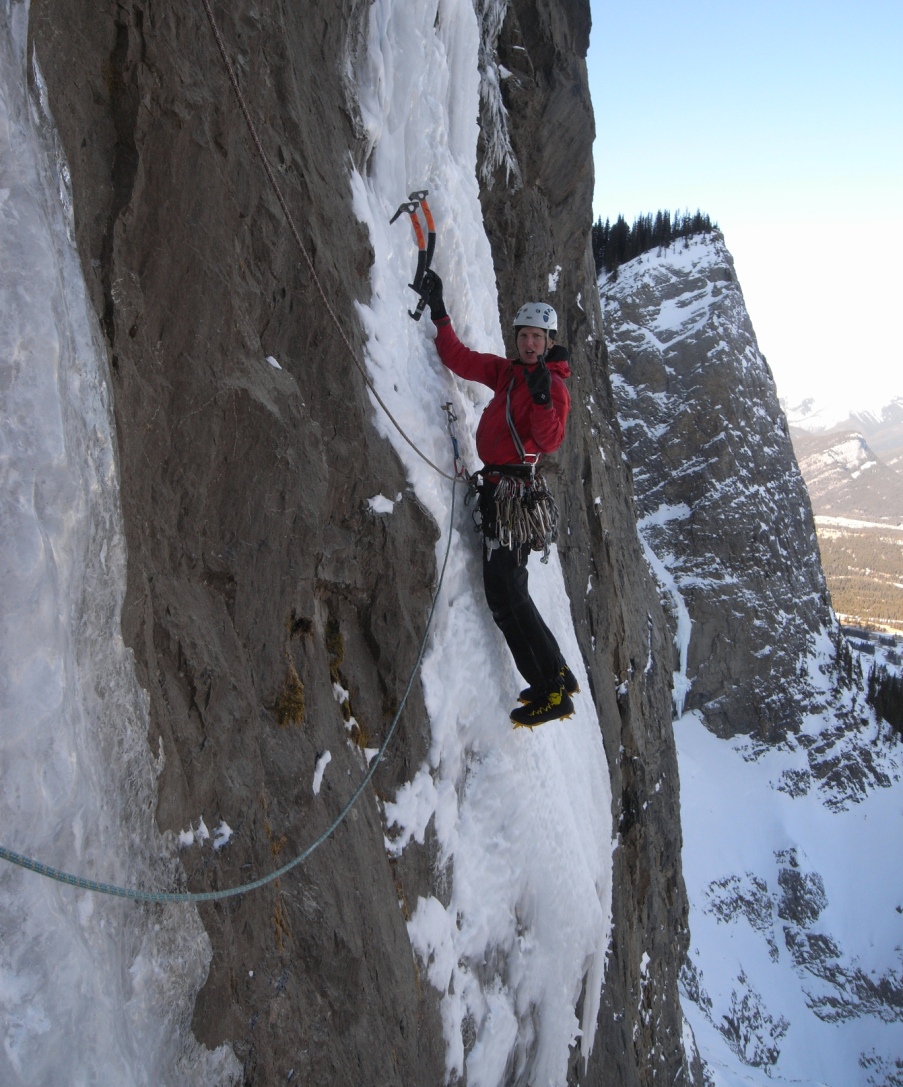 Erik Schnack on the second pitch of Sea of Vapors.